Description
Gift your child, friends and family this seed balls pack which contains the seed balls containing native tree seeds of Indian Jujube (Ezhandhapazham). Indian Jujube tree is severe drought tolerant variety and verge of extinction as its replaced with hybrid varieties. Hence we are propagating this native variety through the seed bombs.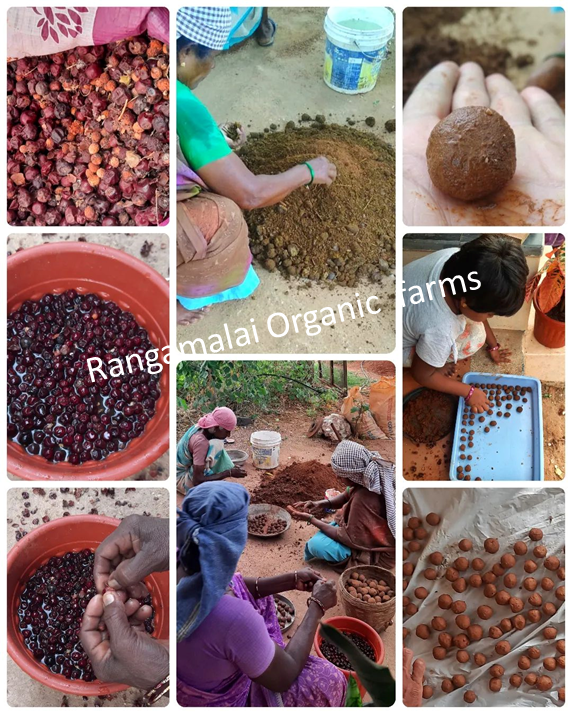 How to use Seed balls to grow trees?
Through the seed balls in barren waste land, near water bodies or any place of your choice. The seed balls starts germinating when it gets the required moisture level during rain and starts germinate and grow on its own. These seed balls also can be placed in selected places semi buried in the soil.
Seed Balls Gift Pack – Making Our Plant Greener